We're creating injury prevention messages that highlight personal stories and first-hand experiences.
Who are the storytellers?  Farmers, agricultural workers, and family and community members who've been impacted by injuries, fatalities, or close calls.
Told in their own words, their experiences provide valuable information to learn what went wrong and how to prevent similar incidents.
The common thread is "We don't want this to happen to anyone else."
Our Team

Ellen Duysen serves as the coordinator and outreach specialist for the Central States Center for Agricultural Safety and Health (CS-CASH) at the University of Nebraska Medical Center. Ellen raised hogs, cattle and three rascally boys on farms in Colorado and Iowa. This experience provided her an understanding of the many hazards related to farming and ranching. Ellen has heard many stories of work-related injuries and fatalities while conducting educational outreach with Ag communities. She believes that these stories can serve to raise awareness and to start conversations about the best methods to prevent these incidents.  Email ellen.duysen@unmc.edu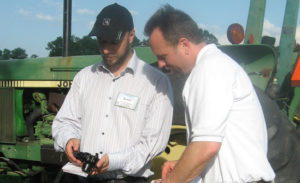 Scott Heiberger is a health communications manager at the National Farm Medicine Center (NFMC) and a member of the outreach team at the Upper Midwest Agricultural Safety and Health Center (UMASH). Scott is a former newspaper reporter who produces agricultural safety and health content for a variety of platforms. He also assists media professionals, and has co-authored three peer-reviewed articles on the communication of agricultural safety and health message.  Email heiberger.scott@marshfieldresearch.org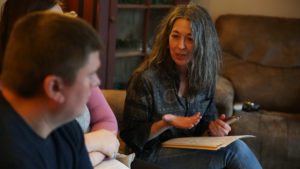 Stephanie Leonard is from a farming family in northwest Iowa.  She works as an industrial hygienist and occupational safety manager at the University of Iowa and is an outreach team member with the Great Plains Center for Agricultural Health (GPCAH).  Steph has provided health and safety consulting services to a wide range of employers, including farmers and agribusinesses, and she has investigated work-related injuries for the Iowa Fatality Assessment and Control Evaluation Program (FACE) Program.  Her roles in Telling the Story include interviewing our storytellers and sharing best practices to prevent injuries.  Email stephanie-leonard@uiowa.edu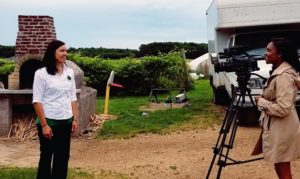 Melissa Ploeckelman is the full-time outreach specialist at the National Farm Medicine Center and a member of the outreach team at the Upper Midwest Agricultural Safety and Health Center.  Formerly an agricultural instructor, Melissa has always lived and worked in central Wisconsin and enjoys helping out on the family dairy farm.  She is excited that this project will allow farmers to reach out and help others learn about safety without going through the traumatic experiences themselves. Email ploeckelman.melissa@marshfieldclinic.org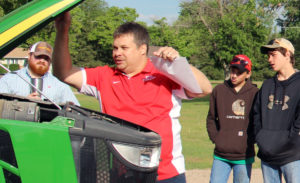 Aaron Yoder grew up in central Pennsylvania where he spent time working on his grandfather's farm.  He studied agricultural safety and health at Penn State and Purdue, focusing on injury reporting and data collection.  Aaron currently is an Assistant Professor in the Department of Environmental, Agricultural and Occupational Health at the University of Nebraska Medical Center and works with projects through Central States Center for Agricultural Safeyt and Health.  He is a past-president of the International Society for Agricultural Safety and Health and serves on the Board of Directors of the Agricultural Safety and Health Council of America and Progressive Agriculture Foundation.  Aaron maintains leadership roles in the eXtension.org/AgSafety Community of Practice, American Society of Agricultural and Biological Engineers and the USDA NCERA197 Committee for establishing priorities at Land Grant University for ag safety and health research and education programs.  Email aaron.yoder@unmc.edu
Our Organizations

Telling the Story Project  is a collaborative effort of the following organizations, made possible through funding from the National Institute for Occupational Safety and Health Agriculture, Forestry and Fishing Program (NIOSH AgFF).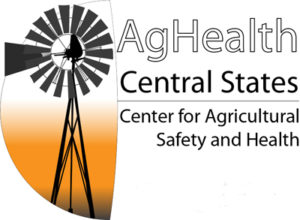 The Central States Center for Agricultural Safety and Health (CS-CASH) was established in 2011 and is located at the University of Nebraska Medical Center College of Public Health in Omaha.  CS-CASH serves a seven-state region including North Dakota, South Dakota, Nebraska, Kansas, Minnesota, Iowa, and Missouri.  The center focuses primarily on respiratory disease research, injury surveillance, hearing protection, educational needs of farmers, including non-traditional farmers, their family members, and workers.
T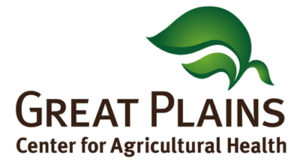 he Great Plains Center for Agricultural Health (GPCAH) is located at the University of Iowa College of Public Health in Iowa City.  Founded in 1990, GPCAH is a nationally recognized resource with an established record of developing and implementing programs of research, intervention, translation, education, and outreach to prevent occupational injury and illness among agricultural workers and their families in the Midwestern states of Iowa, Missouri, Kansas, Nebraska, Illinois, Wisconsin, Minnesota, South Dakota, and North Dakota.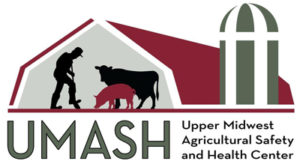 The Upper Midwest Agricultural Safety and Health Center (UMASH), located in Minneapolis and established in 2011, is a multidisciplinary collaboration of five leading research and health care institutions:  The University of Minnesota School of Public Health and College of Veterinary Medicine, National Farm Medicine Center of the Marshfield Clinic, and the Minnesota Department of Health.  UMASH embraces a One Health philosophy, recognizing the connections between human, animal, and environmental health when addressing existing and emerging occupational health and safety issues in agriculture.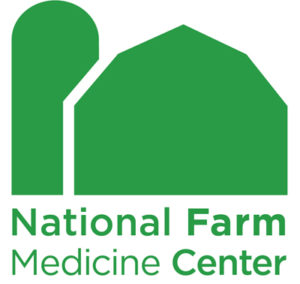 The National Farm Medicine Center (NFMC) was established in 1981 in response to occupational health problems seen in farm patients coming to Marshfield Clinic in Marshfield, Wisconsin.  The center continues to focus its research and outreach on rural populations.  Current safety and health priorities include children, agritourism, beginning farmers and ranchers, and injury surveillance which are addressed by staff with special expertise in injury prevention, public health, bioinformatics, nursing, anthropology, education and communications.